Sherry Burnett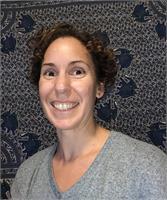 Sherry's yoga journey began more than a decade ago, though it wasn't until she left the corporate world that she realized a calling to teach. A former competitive athlete, Sherry found great healing in cultivating a softer, lunar yoga practice combining pranayama, asana, and energy medicine techniques. Being able to surrender to the moment helps her cultivate a deeper connection to her body while letting go of her mind's need to push.
Sherry is a 200 hour RYT. She enjoys communing with nature in her garden, expressing creativity as a painter and gemstone jewelry maker, and sharing health and wellness through her offering of wellness coaching, essential oils, and gemstone therapy as Holistic Zen Wellness.
Sherry Burnett instructs the following:
60-minute class was designed from the same postures as the 90 minute class. The class will move at the same pace but will have only one set of some postures. This class is great for those short on time or just need to get an extra class in for the week.




Classic 90 minute 26 postures and 2 breathing practiced in a room heated to 105 degrees with 40% humidity. Perfect for every BODY. From beginners to experienced. Old to young.