Lisa Arthur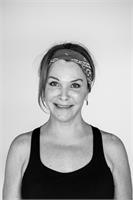 Lisa Arthur began practicing yoga in 1981 in college. She completed her RYT200 in 1999 at the Yoga School of Nichols Hills with Valerie Kit Love.
A friend told her about Bikram Yoga to help relieve the severe knee pain she was experiencing. The only Bikram studio at that time was in Tulsa. She immediately fell in love with the heat and the meditative quality of Bikram Yoga. She attended Bikram Teacher Training Fall 2002. Lisa notes, "If I hadn't taken those classes and gone to training, I was heading surgery."
She knew she needed to bring this healing yoga series to OKC. As the owner of BYOKC she loves creating a space where everyone feels welcome and a community for all.
Lisa Arthur is currently not instructing any classes.